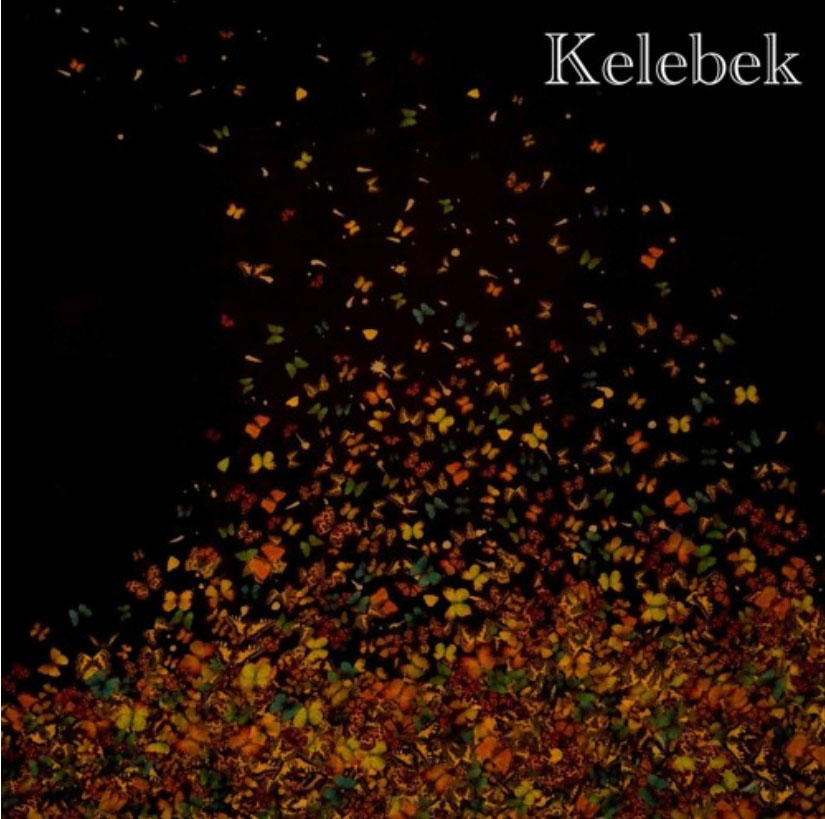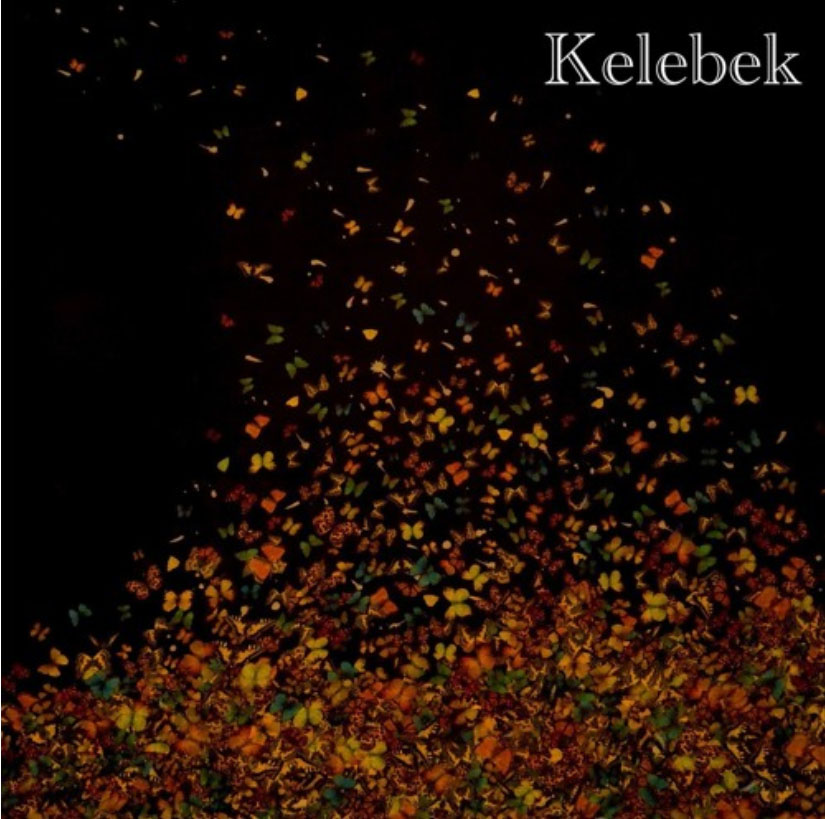 KELEBEK
Mediterranean Sephardic Music
KELEBEK (butterfly in Turkish) is the name that this ensemble of four performers that investigates the roots of Mediterranean sephardic music. Kelebek is formed for the arrival of Fulya Ozlem, Turkish singer, investigator and musicologist, to Spain. We recopilate an extense musical and cultural sephardic repertory. This time, with a little tribute to Victoria Hazan, a complete study of gramophonic audio from the 40s that we adapted respecting the beautiful legade that is reflected until our days.
Instruments: Voice and Oud
Fulya Özlem is a composer and singer from Istanbul that is well known for mixing elements from Turkish music with different musical traditions around the world in constellations of several sets. In her new album "Alba" she gathers Turkish and South American music with her own touch. In other words, a unique combination of sounds that reflect both worlds in a bilingual set of songs in Spanish and Turkish.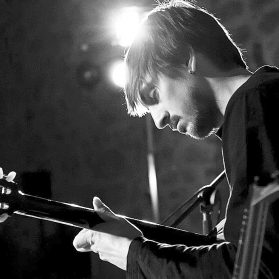 Instruments: Lavta, Bouzouki, Baglama and Yayli Tanbur
He was born in Madrid in 1986. At the age of 4, he started studying piano at Centro de Formación Musical Tristán,  relying on the experiences of teachers such as Lourdes Pérez or Cristina del Mar Gómer. In 2006 , taught by Nisio Aranguren and Juan Carlos Alonso López, he studied spanish guitar. Immersed in the improvisation world, he took classes along the pianist and saxophonist Marcelo Peralta in the Escuela de Música Creativa of Madrid.Since 2009, he makes various trips to Crete and Turkey where he specialized and took lessons of baglama, yayli tanbur, lavta, bouzouki, makam, modal composition and orchestration in music of the Mediterranean and Middle East with masters such as Cihan Turkoglu, Evgenios Voulgaris, Christos Barbas, Sinan Ayyildiz, Cem Çelebi, Theodora Athanassiou, Efrén López.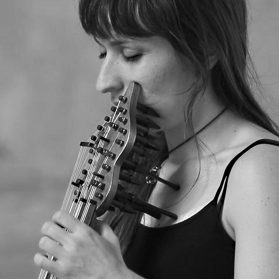 Instruments: Cretan Lyra, Bendir and Wooden Spoons
In 2012, she specialized in viola and started getting in touch with the Aberastury Method (Conscient System in the Movement Technique). In love with Cretan music, in 2011, she traveled to Crete in order to start her studies on Modal Music Composition, lyra and Cretan and Turkish traditional music. She received advice from great masters and composers such as Stelios Petrakis, Efrén López, Hristos Barbas, Dimitri Psonis, Tatiana Matsurenko, Clara García… and has made collaborations in various folk music recordings.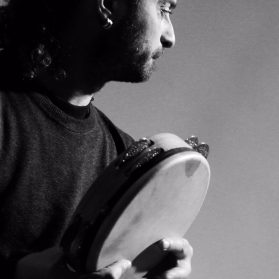 Instruments: Bendir, Tombak, Riq, Pandero Cuadrado, Davul and Daf
An specialist of a number of traditional percussion instruments, which he plays and makes himself. He studied Arabic percussion with Samir Shabi, bendir with the masters Zohar Fresco, David Mayoral, Sergei Sapritchev and Glen Velez, Indian tabla with Shiv Shankar Ray, and Iranian tombak with Pedram Khavarzamini and Bijan Chemirani. He applied that knowledge in projects of ancient music and root music. L'Ham de Foc, Ross Daly & Labyrinth, Stelios Petrakis, Evo, Aman Aman, Miquel Gil, Ana Alcaide, Sabir, La Beniterrània, Lluís Llach… He is also a teacher of Mediterranean percussion in the prestigious Escuela Berklee de Valencia. Currently, he is the producer of La Banda de Pepo's second album and the recently released album Flamencrow.